GO BEYOND YOUR MIND GENERATED SUFFERING
VIRTUAL LIVE
THE NEW 5 AWAKENINGS
ARE YOU SLEEP WALKING THROUGH LIFE?
WAKE UP NOW
THE NEW 5 AWAKENINGS
A Journey Beyond Pretension To Your True Self
"I wish I had learned about living in a beautiful state earlier in my life as it is a transformational practice"
USHER RAYMOND IV
Singer, Songwriter, Dancer, Actor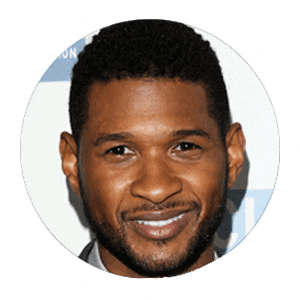 WHAT IS THE NEW 5 AWAKENINGS?
THE NEW 5 AWAKENINGS is a virtual live mystic journey led by Sri Preethaji, which unlocks your consciousness potential. You are led through 5 different awakenings in your consciousness that gives you the taste of the immortal states of bliss and Oneness.
To be human is to go beyond the struggles of survival, significance, a longing for love and the enormous discontent you come across in the daily business of living. It is to be present to the whole experience of life. It is to experience a live wire connection with the greater intelligence that pervades the universe. It is to drink from the fountain of causeless love.
Seeing the place that the world is in right now, the crisis, the challenges that as human race, we have faced against nature, against diseases, against economic forces, against our own division- internal division in the name of race and colour and so on. All these challenges that have engulfed humanity right now, Sri Preethaji has envisioned to bring about this awakening in all the seekers who are going to be part of this new five awakenings. 
So, these five new awakenings are going to equip you, are going to empower you so that you can face the current challenges of the world and bring about a transformation and impact the society and community around you by living in these new five awakened states. At an individual level also, you will be able to raise your own life out of the quagmire or the ignorance, the darkness and the challenges that it is stuck in. So this is for you to have new consciousness this year. 
Most of us are not awake to life at all. We are lost in our day dreams, in our anxieties, in our longings and in our battle with loneliness. And we assume this to be normal. We live this way to the end of our days. The 5 Awakenings led by Sri Preethaji helps you to wake up and realise the true potential of your consciousness.
It is time you began to pursue something beyond trinkets, beyond the superficial and awakened to the true essence of your being. There is a magnificence to your consciousness, which you are yet to know and become. Most people are caught up all their lives in the pursuit of survival, security, power and pleasure. They live life with an almost perpetual discontent and anxiety.
In The New 5 Awakenings with Sri Preethaji, You can wipe the clear glass of your consciousness of all the dirt and become awake to life. With Sri Preethaji's Virtual Live 5 Awakenings journey, you will wake up to unperturbed peace and flow with life.
In times like these chaos surrounds us on the health front, economic front, ecological front and relationship front. It is now more than ever there is a crying need for you to awaken. It is time for you to participate in awakening your family and loved ones to a state of consciousness beyond fear and division, to freedom and causeless love. Flowing live from the Mystic power house Ekam, 5 Awakenings lifts you off your everyday consciousness.
I found myself dropping out of suffering states within moments of being with Preetha Ji and talking to her, and listening to how she taught. And I said this is really really strong stuff. And because of my experience at the FOA I decided to come to India.
MARK SULLIVAN
New York Times #1 Best Selling Author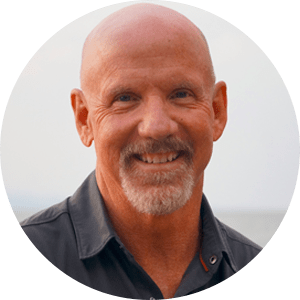 THERE IS NOTHING LIKE "5 AWAKENINGS"
Gift yourself a new consciousness in 2022.
There are 4 experiences on your spiritual journey- a breakthrough, a transformation, an awakening and enlightenment. Breakthrough is about conquering a problem and finding a solution. This is a relief.
Transformation is about conquering disconnection and becoming more connected. This is a beautiful life.
Awakening is to conquer the day mares of the mind and become more present. This is coming alive.
Enlightenment is to conquer the illusion of the self and become one with all existence. This is a revolution in consciousness – a chrysalis becoming a butterfly.
The first awakening: Cosmic consciousness
Cosmic consciousness is the connecting force of the universe. It is the indweller, inherent in every atom and molecule, cell and tissue, that makes the visible universe. We in India call this nature of cosmic consciousness as the Antaryaamin- meaning the divine presence that resides within your being and within all living beings. When you awaken to this nature of the Universal intelligence, your own consciousness and life undergoes a revolution. You cannot look at life the same way again.
The Second Awakening: Body intelligence
There is an extraordinary spiritual intelligence at the level of the cells, the tissues, the enzymes, the neurons, the microbiomes of your body. When you awaken to your body intelligence your experience of reality transforms. Your eyes, ears, sense of smell and taste, your skin, your entire physical experience becomes intense and blissful. You awaken to the natural blissfulness of the body unhindered by the chaos of the mind.
The Third Awakening: Heart intelligence
When your heart intelligence is awakened, the walls of suffering fall, collapse around your heart and true nobleness arises.
In this divinely inspired awakening, she Preethaji leads you on to shores in consciousness where the layers of pain around your heart thaw. All reaction to life ceases. You respond from a space of deep inner silence and blissfulness.
The fourth Awakening: Flow Intelligence
When you awaken to flow intelligence, there is a natural awareness that shines upon every experience. Every experience is total and complete.
There is no anger over your anger
Fear of fear
Guilt over your lust for pleasure,
Shame about your jealousy
Pride over the compassion you showed.
Every state is complete in itself. No emotion or thought process perpetuates itself. Anger arises and anger ceases. Fear arises and fear ceases. Even joy is complete, there is no comparison between yesterday's and today's joy or yours versus someone else's. Love is complete. You are not measuring it against any standards. Love arises and love ceases. Your consciousness is like a river that flows unattached to any bank- whether it is pleasant or unpleasant.
The Fifth Awakening: Transcendental intelligence
In the transcendental awakening you move beyond the ordinary states of waking, dreaming and sleeping to the fourth – the turiya. In this awakening Sri Preethaji leads you on a mystic journey balancing and correcting the vibration of each of the 7 chakras- opening you to the grandeur of human consciousness.
"This has helped me realize that life doesn't change just by changing one's stories. One needs to figure out what is really the truth behind the issues of our life in order to address them."
ARI EMANUEL
Co-CEO of WME-IMG, Owner of UFC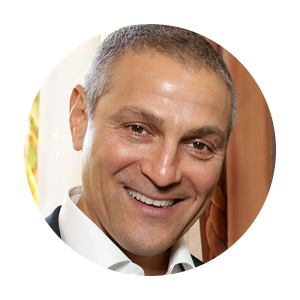 WHAT MAKES 5 AWAKENINGS MOST INCREDIBLE?
POWER OF  EKAM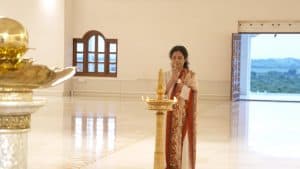 The 5 Awakenings is one of the rare process where you connect to the power of Ekam. The ground on which Ekam sits is a space where infinite cosmic energy flows into the seeker. That is why Ekam is both a generator and an amplifier of transcendental experiences.
The impact of Ekam reaches seekers across space. Thousand of seekers report that the powerful energetic impact from Ekam flows to them across space even on online events.
The structure of Ekam in itself is a phenomenon – it can affect and uplift your consciousness into expanded states of awareness. When you take part in the 5 Awakenings you enter powerful field of Oneness.
LIMITLESS FIELD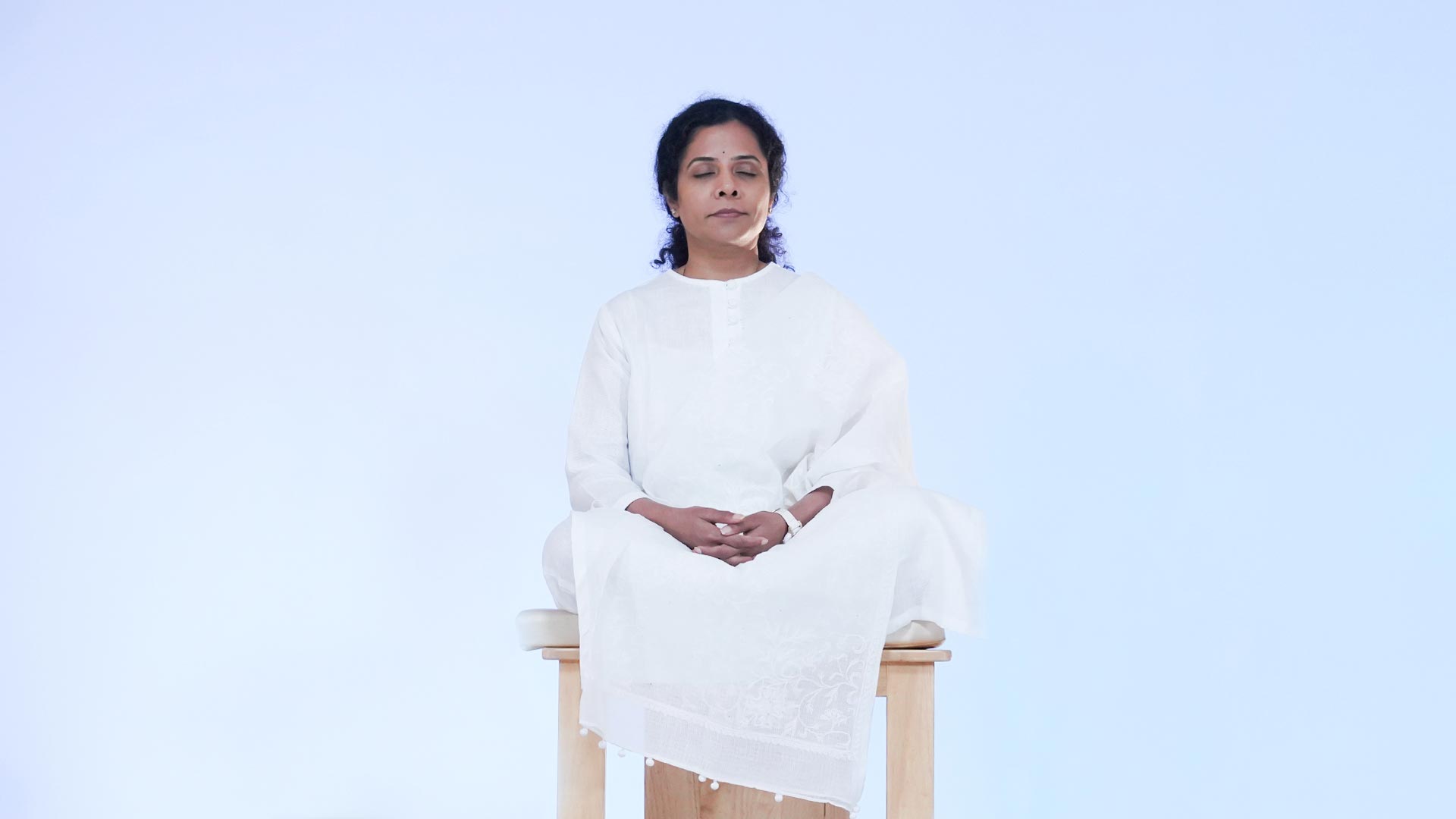 The Limitless Field Meditation is a medium for opening to the Field of Universal intelligence and enlightened states of consciousness.
Sri Krishnaji and Sri Preethaji have had this sacred gift for a long time, a gift to move into the greatest enlightened states of non-duality at will and generate an immense field that impacts you across space.
In the Limitless field meditation Sri Preethaji wordlessly connects with you and transfers blessings to fulfil your heart-felt intentions and to lead you towards a greater future.
When you enter the Limitless Field Meditation, your neural circuitry is geared for expansive states of being. The region in your brain known to sages as Chintamani-griha or the Brahmagarbha gets activated. This space is the mystic domain of the womb of Limitless consciousness.
MYSTIC PROCESS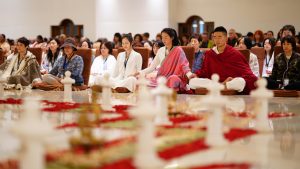 In the 5 Awakenings you will be led through a series of mystic meditation practices that are based on a combination of ancient yogic tradition and latest scientific findings. During these meditation practices you wake up from deep seated illusions.
Sri Preethaji and Sri Krishnaji have created mystic processes from the wealth of their own transcendence. These processes transform your brain chemistry creating new neurological circuits so you experience 5 Specific Awakened states of Being.
FOR WHOM IS THE AWAKENING?
In Awakening you are joined by hundreds of seekers from all walks of life world over. This deep dive is for seekers who want to break free of the incessantly conflicted and chattering mind. It is for thinkers, leaders, families, students, artists, professionals, visionaries and individuals who have an inkling that they are much more than their limited selves. That they are more than they have ever been. It is for those who seek enlightenment and who seek to be part of the emergence of a new world.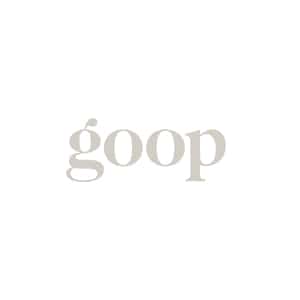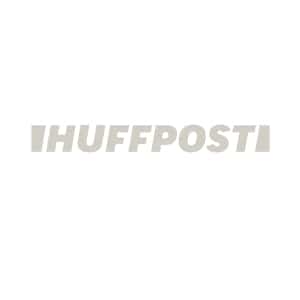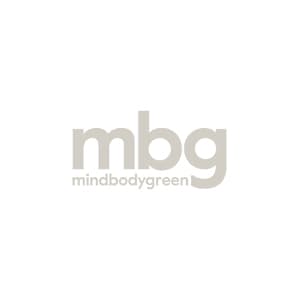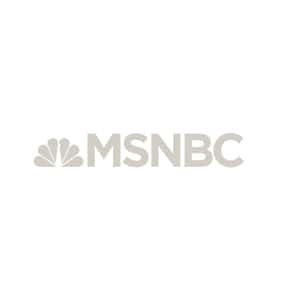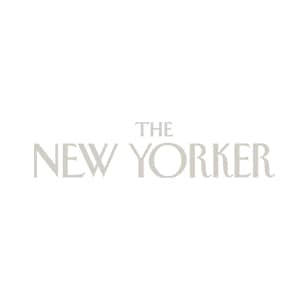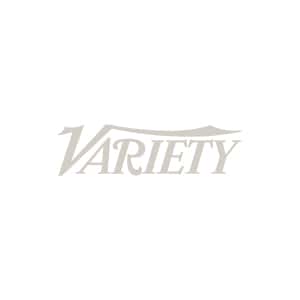 LEARN FROM THE ENLIGHTENED PHILOSOPHER HERSELF
Sri Preethaji is a realized spiritual master, philosopher & mystic. She is known along with her husband Sri Krishnaji for the power of limitless field meditation- A silent meditation that pushes people across thousands of miles into peace and serenity.
She has authored The Four Sacred Secrets, a book that offers a rare transformational adventure into love & prosperity to the readers. Interlacing the book with parables & real-life stories, she has created the book to be a  rich intellectual and emotional treasure.  It has been an American bestseller and Korean best seller and has sold several thousands of copies worldwide. It has thus far been translated into 12 languages in the world.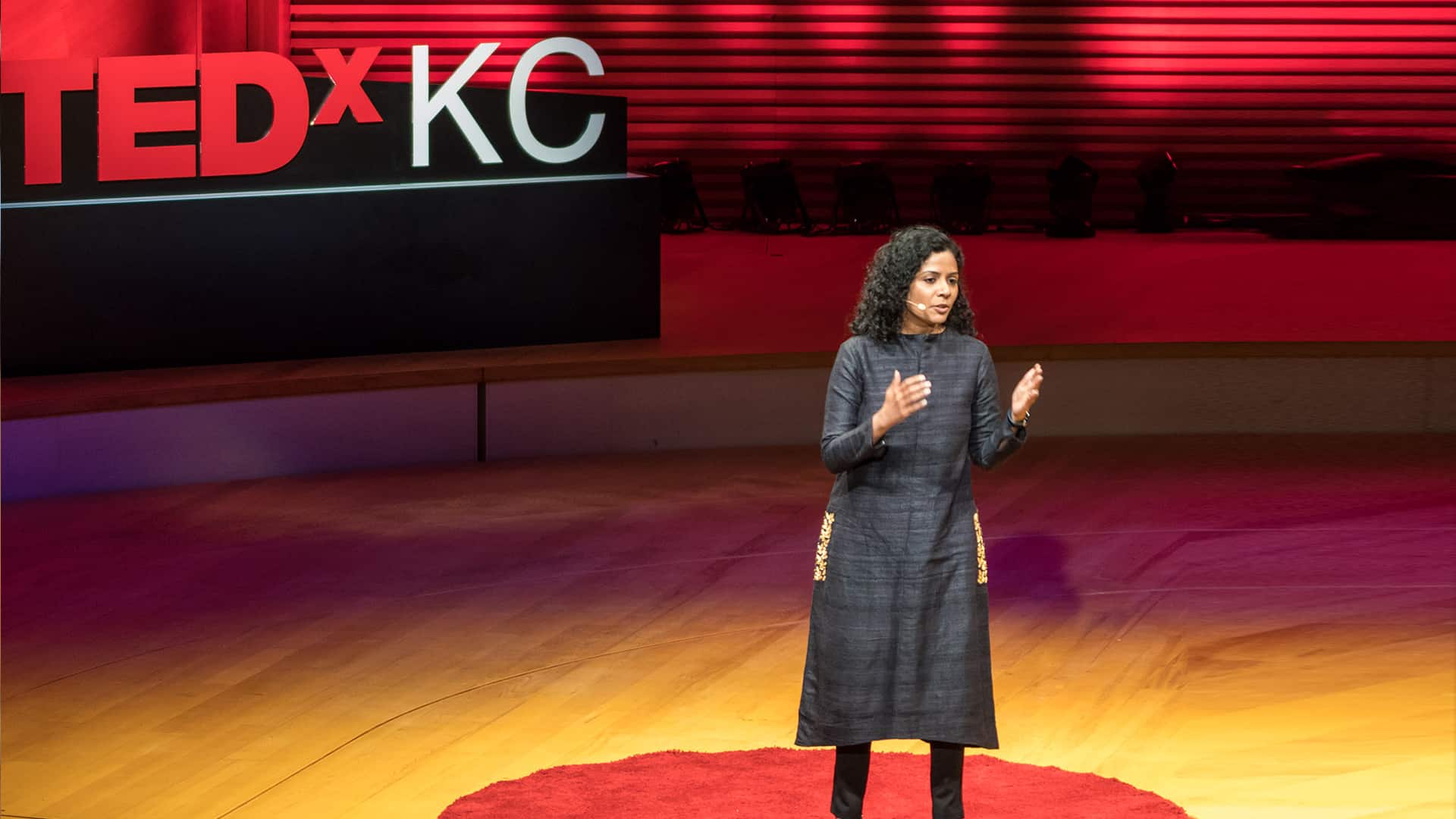 Sri Preethaji's purpose is to awaken human consciousness from suffering to peace, separation to connection, and division to oneness.
Sri Preethaji's awakening to her mission on Earth began when she was nine years old. She was a tranquil child known for her compassion and sagacity by her family. In her own words, Sri Preethaji says, "when I was nine years old, I realized one day that people around me did not experience other people the way I did. To me, there were no boundaries as me and the other, myself and the other. I could feel what people felt as if there were no barriers between us. I could feel people's sadness, joy as if it was my own. It is from that knowing I would respond to them. At the age of nine, it was a painful realization that people did not experience each other the way I do. They could not feel what the fellow human beings were feeling, nor did they care to know. That was the beginning of my journey. This knowing transformed into passion in my life to awaken humanity to connection, compassion for each other, and create oneness in the world".
Sri Preethaji has awakened millions of people to live without boundaries, connect, feel, and respond from that knowing. All over the world, mothers, fathers, friends, leaders offer their gratitude to Sri Preethaji for awakening their hearts.
Sri Preethaji married Sri Krishnaji, also a fearless thinker and a mystic par excellence. Belonging to the same family, theirs was both a love marriage as also joyfully approved by parents on both sides. 
Sri Preethaji is not only a revolutionary philosopher- but is also a revolutionary mother. She homeschooled their only daughter until she entered university.  She teaches that if parents have the energy, resources, and time, every parent should home school their children at least until the age of seven. She teaches that until a child is seven years old- every child must be loved and cherished. Every child must be allowed to play and not be compared with another child. 
She guides millions of her followers into birthing awakened children and bringing them up into blissful human beings at peace with themselves and the world. 
Together with her husband and daughter, Sri Preethaji has created Lokaa Foundation, a charitable organization that seeks to make a difference in 1000 villages around Ekam.
The charitable activities of the Lokaa Foundation include:
Providing clean drinking water facilities in over 200 villages has been a boon of health to the women and children of these villages. It has prevented kidney problems in children and avoided many disasters for pregnant women. 
Creating forests – pioneering afforestation in the local areas,
Offering specialized medical services and charity to the specially-abled people in the 1000 villages.
Contributing to school education for underprivileged children and also
Pioneering The Bless India initiatives, which has offered more than 45000 Covid safety kits to people who were tested covid positive during the second covid wave in India, 
Sri Preethaji supported her husband Sri Krishnaji for over a decade in creating the gigantic architectural marvel of Ekam, the World Centre for Enlightenment. 
Today seekers from over 100 countries throng at Ekam and experience transformation, God-realisation, and Enlightenment. Ekam is a sacred monumental column-less space specially designed to accommodate 8,000 seekers in a state of meditation.
Ekam is a mystic powerhouse that has been created with a vision to lead humanity into enlightened states. Ekam has been built on the sacred and ancient principles of Surya Yantra, or the Sun's mystical form. This sacred structure is one of India's architectural wonders that can seat more than 8000 seekers at its sanctum. It towers majestically at the foothills and on the vast open plains of the Vellikonda range on the eastern coast of South India, 80km north of the city of Chennai.
Sri Preethaji is also the co-creator of Ekam World Peace Festival – a peace initiative that has impacted several hundred and thousands of people worldwide today.
The Ekam World Peace Festival is unique in that it is not angry protesters marching on the streets. Millions of individuals across 100 nations of the world meditating for peace in their consciousness and together meditating to push collective human consciousness away from violence towards peace.
Ekam World Peace Festival has been going on for four years now. The guests at The Ekam World Peace Festival include Kailash Satyarthi – Nobel Peace Prize Laureate from India, Gregg Braden – scientist & author; Erik Solheim – former minister of international development of Norway; Dr. Joe Dispenza – author, physicist, and neuroscientist; Ms. Golriz Ghahraman, Member of New Zealand Parliament; Satya S Tripathi, Secretary-General – Global Alliance for a Sustainable Planet to name a few.
This year the Ekam World Peace Festival has seen participants from over 100 nations, 20 million participants, translating in many languages in around three days. 'Ekam World Peace Festival 2021' is hailed as the most prominent online meditation festival for peace. Thousands of schools and colleges, organizations and groups, meditation studios, towns and villages, and scores of individuals participated in the Ekam World Peace Festival this year on the three evenings of September 17, 18 & 19.
Sri Preethaji is also one of the main inspirations behind Oneness Youth Change Makers, a non-profit initiative. It is a humongous life education program that focuses on creating young people into transformed leaders who impact young people in schools, colleges, and neighbourhoods. Over 5,00,000 students from various schools and colleges in India & the world have gone through this life-transforming education.
Sri Preethaji has created the Oneness Yoga Challenge to help the world realize the true spirit of yoga. She integrated five different types of yoga with leading seekers to spiritual awakening.
Raja Yoga (royal path of meditation),
Karma Yoga (which activates total attention),
Jnana Yoga (intellectual path to Enlightenment),
Bhakti Yoga (centered on love), and
Hatha Yoga (experience of body oneness through all of these)
The Ekam community undertakes the Oneness Yoga Challenge for the International Day of Yoga in June.
Sri Preethaji created a virtual meditation space called Breathing Room that brings ancient practices magnificently crafted to suit the present-day needs of individuals, families, corporations, educational institutions, and healthcare professionals.
Sri Preethaji is known as a master and a technologist of consciousness. She and her husband – Sri Krishnaji, head Ekam-the world centre for Enlightenment, leading millions at various stages on their journey to Enlightenment.
Learning from Sri Preethaji, for seekers worldwide, is a very delicate process of self-discovery, never aggressive, never an aggressive experience. Sri Preethaji's teaching style is like a balm to a world that is already wounded. When she teaches, deep, profound insights arise in the seeker's consciousness like the clouds that part and reveal the beautiful moon behind it. She teaches in the ancient spiritual tradition of insights conveyed through parables and mythology and direct experience from the processes.
Over the past two decades, Sri Preethaji has addressed prestigious gatherings of conscious world leaders on different platforms like WME IMG, FIESP, Fudan University, CEISB, Flagship Summit at Los Angeles, and Sun valley Wellness Festival Idaho, TEDx Kansas City, TEDx Shanghai. More than 3 million people have viewed her TEDx talk from Kansas City.
She has been interviewed on prestigious online platforms such as Goop, Marie Forleo, and Commune and covered in magazines including Forbes, Authority, and The Huffington Post.
Through the Peace in Your Eyes event, Sri Preethaji was instrumental in healing division and civil unrest in San Rafael, Colombia. After more than 50 years of civil war and millions of victims, and a 3-year-old peace treaty that had polarised the nation, 75 influential leaders of Colombian society, joined for three days in the mountain ranges of Colombia under the guidance of Sri Preethaji to learn to live in a beautiful state. She led these rival military leaders, press personnel, and social workers into compassion, responsibility, and oneness with each other. One of these guerrilla leaders has gone on national television stating that after attending peace in your eyes with each other.
Renowned Leaders from many walks of life come to be mentored by Sri Preethaji into learning the art of enlightened leadership. Sri Krishnaji has mentored many world leaders such as Usher Raymond, Antony Robbins, Ari Emmanuel, Lewis Howes, Mike Novogratz, Casey Sheahan, and Elliot Bisnow.
The world is a more caring place because of her presence in it.